Your Trusted Bankruptcy Attorney Serving The Central District Of California For Over 30 Years
Woodland Hills Bankruptcy Attorney
Dependable Bankruptcy Representation in the Central District Of California
Does your heart skip a beat every time the phone rings because you are dreading another call from an angry creditor? Are you spending most of your days thinking about a growing mountain of unpaid bills? No matter how insurmountable your financial situation may seem, do not lose hope: help is available, and The Law Offices Of Hagen & Hagen is happy to give it to you. Our Woodland Hills bankruptcy lawyer will help you manage, reduce, or even eliminate your debt. Our goal is to help our clients secure the relief they need to move forward with their lives.
Schedule a free initial consultation with our attorney, Jeff Hagen, by calling (818) 217-8781 or contacting us online.

Why Hire The Law Offices Of Hagen & Hagen?
When you are thinking about filing for bankruptcy, you need an advocate you can rely on for approachable, insightful legal guidance. In addition to exclusively practicing in this area of the law since 1990, our Woodland Hills bankruptcy attorney is certified as a specialist by the State Bar Of California and the American Bankruptcy Board Of Certification. You will work directly with our lawyer from start to finish, and we will always be honest when advising whether bankruptcy is the right choice for your situation. We are extremely thorough and careful in how we proceed with each case, and our firm is also known for its fair pricing. When you choose to work with us, you can rest easy knowing your bankruptcy filing is in capable, compassionate hands.
Contact us online or call (818) 217-8781 to discuss your bankruptcy options with us. We assist clients in Los Angeles, Orange, Riverside, Ventura, San Luis Obispo, and San Bernardino Counties.

Contact Us For A Free Consultation
Jeff Hagen
My approach to representing my clients successfully is simple: be very thorough and very careful, and treat clients the way I would want to be treated if our roles were reversed.My reputation in the industry is that I am meticulous and detailed. I know all of the judges, all of the bankruptcy trustees, and virtually all of the attorneys who represent your potential adversaries. I know what they are looking for. I know what raises red flags.
Jeff Hagen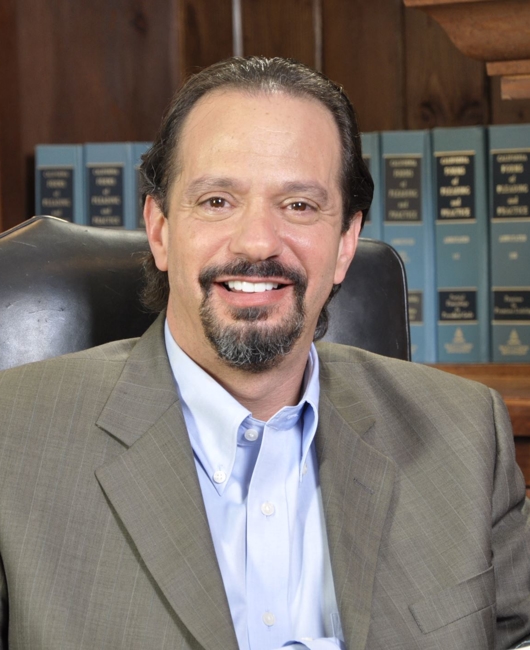 He's been a strong blessing in my life. Ralph P.

He is kind, patient, respectful, and most of all knows his stuff! Michael Q.

He is the best! Former Client
Helping You Understand Your Legal Options
Are you struggling to pay debt and worried you are falling behind? Bankruptcy may be able to provide the powerful relief you need to get your life back on track. At The Law Offices Of Hagen & Hagen, our bankruptcy services in Woodland Hills include compassionate, approachable assistance with Chapter 7 and Chapter 13 filings. You will work directly with our attorney, Jeff Hagen, who will analyze your financial situation, discuss with you all of your available non-bankruptcy and bankruptcy options, e-mail to you his comprehensive notes, including his recommendations and suggested strategy, his quote for his services, a list of the various documents he'll need you to provide if a bankruptcy is to go forward, and a timeline of all of the steps involved in the bankruptcy process. Jeff Hagen will personally work closely with you throughout your bankruptcy case. We will make every effort to help you manage or even wipe out some or all of your debt, so do not wait to discuss your options.
Schedule a free initial consultation by calling (818) 217-8781 or contacting us online. Our firm represents clients in Orange, San Bernardino, Riverside, Ventura, San Luis Obispo, and Los Angeles Counties.
Decades of Experience
Certified Specialist
Personalized Approach
Reasonable & Fair Pricing
Comfortable Convenience
Always Prioritizing Truth
Dependable Reputation
Don't Let Debt Ruin Your Life Talk to a bankruptcy law attorney today.